Signal Dynamics Self-Canceling Turn Signal Module
Signal Dynamics Self-Canceling Turn Signal Module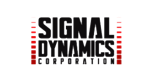 ---
Perfect for custom builds or retrofitting models without self-canceling turn signals
Features three turn signal timing modes: a one-second press of the turn signal button causes seven seconds of turn signal flash before self-cancel, a two-second press causes 20 seconds of flash before self-cancel and a four-second press causes 75 seconds of flash before self-cancel
All flash modes can be canceled with a second push of the turn signal button
Flash time is consistent whether using incandescent or LED lighting
Simultaneous depression of right and left turn signal buttons for one second begins hazard mode; flash continues until manually canceled
Solid-state electrical components with weather-proof, soft cell technology to prevent wire damage
Runs from 12V power source at 6a per channel
Measures 2-1/4" L x 1 5/8" W x 5/8" H
Mounts easily with included double-sided tape
Designed for use with individual momentary-type turn signal switches mounted on left and right bars; will not work on models with left and right turn signal switch built into one unit that requires push to cancel
Made in the USA
Perfect for custom builds or retrofitting models without self-canceling turn signals
Features three turn signal timing modes: a one-second press of the turn signal button causes seven seconds of turn signal flash before self-cancel, a two-second press causes 20 seconds of flash before self-cancel and a four-second press causes 75 seconds of flash before self-cancel
All flash modes can be canceled with a second push of the turn signal button
Flash time is consistent whether using incandescent or LED lighting
Simultaneous depression of right and left turn signal buttons for one second begins hazard mode; flash continues until manually canceled
Solid-state electrical components with weather-proof, soft cell technology to prevent wire damage
Runs from 12V power source at 6a per channel
Measures 2-1/4" L x 1 5/8" W x 5/8" H
Mounts easily with included double-sided tape
Designed for use with individual momentary-type turn signal switches mounted on left and right bars; will not work on models with left and right turn signal switch built into one unit that requires push to cancel
Made in the USA
| Specification | Details |
| --- | --- |
| Country Of Origin | USA |
| Country Of Origin | USA |
Signal Dynamics Self-Canceling Turn Signal Module
By JACK D S. on
Easy to install and works great.
---
Self Canceling Turn Signal Module
By Tee on
Verified Purchaser
I took my time performing minor surgery on my precious little Red. While she was laid up waiting for me to get to the repair, this turn signal module went belly up along with the voltage regulator. After getting over sticker shock at the Hundred Dollar shop prices I started searching and found this place. What a find! The module showed up in just a couple days, fits nice, and works great. I love being able to use the different time canceling modes. If I had any reason to give a less than stellar rating, it is because the double sided tape was missing that I am pretty sure was supposed to be included.
---
Have a question? Please ask our experts and customers who own this product.