Roland Sands Design
About Roland Sands Design
Combining traditional aesthetics with modern sensibilities and a passion for performance, no other company has a steadier finger on the pulse of contemporary motorcycling than Roland Sands Design. Since 2005, RSD has been delivering parts, accessories, and apparel to a generation of riders who respect the old school while embracing the new.
With styling that nods to stripped-down urban machines like street trackers and cafe racers, Roland Sands leans heavily on racing heritage for inspiration; from jackets and gloves to hand grips and gas caps, RSD products are renowned for their precise, contoured design and sleek, streamlined fit.Whether you're after wheels and pulleys, discs and calipers, or pipes, triple trees, handlebars, and air cleaners, RSD hard parts are crafted from quality materials using modern technology such as CAD design and CNC machining. Many are made in the USA, and all will give your bike the edgy styling and aggressive performance you crave. The Clarity line opens up the inner workings of your engine for visual appreciation; the Vintage Kit provides Harleys and custom projects a sportier, more industrious aesthetic; and RSD's stable of products for retro darlings such as Triumph's Modern Classics and the BMW R Nine T are guaranteed to give these bikes even more personality and further boost their performance.
RSD apparel is as thoughtfully designed and finely crafted as the company's parts and accessories. Retro yet modern, stylish yet simple, RSD riding gear is designed to look great while protecting your hide. And whether it's cowhide leather, yarn-dyed denim, or duck canvas cotton, expect only the finest quality in materials and workmanship.
Call it old school for the new millenium -- Roland Sands Design.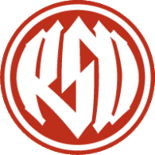 Quick Fact
Roland Sands was a professional motorcycle racer for 10 years and was the 1998 American Motorcyclist Association 250GP champion. He still holds track records at Daytona, Sears Point, and Laguna Seca.