Flo Motorsports Touring Brake Pad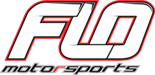 ---
Machined from 7075 T6 aluminum, extremely durable and light weight
Perfect addition to the FLO Moto floorboards or BMX style pegs with the matching toe peg
Sold individually
Made in the USA
| Specification | Details |
| --- | --- |
| Color | Varies (make selection above) |
| Country of Origin | USA |
| Finish | Anodized |
| Material | Aluminum |
| Position | Rear Brake |
| Warranty | Lifetime Manufacturer Warranty |
Vehicle Fitment
---
Fitment is guaranteed or your money back plus free return shipping.
Don't waste time installing a product that doesn't fit. We worked hard ensuring that this product is an exact fit on the vehicles listed below.
Harley Davidson

FLH 80 Electra Glide Heritage 1983-1984
FLH Electra Glide 1983-1985
FLHR Electra Glide Road King 1994
FLHR Road King 1995-2022
FLHRC Road King Classic 2007-2013
FLHRCI Road King Classic 1998-2006
FLHRI Road King 1996-2006
FLHRS Road King Custom 2004-2007
FLHRSI Road King Custom 2004-2006
FLHRXS Road King Special 2017-2023
FLHS Electra Glide Sport 1983-1993
FLHT Electra Glide 1983-1984, 1986-1988
FLHT Electra Glide Standard 1995-2009, 2019-2022
FLHTC Electra Glide Classic 1983-2005, 2007-2013
FLHTC Liberty Electra Glide Classic Liberty 1986
FLHTCI Electra Glide Classic 1996-2006
FLHTCU Electra Glide Ultra Classic 2017-2019
FLHTCU Ultra Classic Electra Glide 1989-2016
FLHTCUI Ultra Classic Electra Glide 1995-2006
FLHTCUL Electra Glide Ultra Classic Low 2015-2016
FLHTCUTG Tri Glide Ultra Classic 2009-2023
FLHTI Electra Glide Standard 2003-2006
FLHTK Electra Glide Ultra Limited 2010-2023
FLHTKL Electra Glide Ultra Limited Low 2015-2019
FLHX Electra Glide Special 1984-1985
FLHX Street Glide 2006-2023
FLHXI Street Glide 2006
FLHXS Street Glide Special 2014-2023
FLHXST Street Glide ST 2022-2023
FLHXXX Street Glide Trike 2010-2011
FLRT Freewheeler 2015-2023
FLS Softail Slim 2012-2017
FLSS Softail Slim S 2016-2017
FLST Heritage Softail 1986-1990, 2006
FLSTC Heritage Softail Classic 1987-2017
FLSTCI Heritage Softail Classic 2001-2006
FLSTF Softail Fat Boy 1990-2017
FLSTFB Softail Fat Boy Lo 2010-2016
FLSTFBS Softail Fat Boy S 2016-2017
FLSTFI Softail Fat Boy 2001-2006
FLSTI Heritage Softail 2006
FLSTN Heritage Softail Nostalgia 1993
FLSTN Heritage Softail Special 1994-1996
FLSTN Softail Deluxe 2005-2017
FLSTNI Softail Deluxe 2005-2006
FLSTS Heritage Springer Softail 1997-2003
FLSTSB Softail Cross Bones 2008-2011
FLSTSC Softail Springer Classic 2005-2007
FLSTSCI Softail Springer Classic 2005-2006
FLSTSI Heritage Springer Softail 2001-2003
FLT Tour Glide 1983-1984
FLTC Tour Glide Classic 1983-1991
FLTCU Ultra Classic Tour Glide 1989-1995
FLTCUI Ultra Classic Tour Glide 1996
FLTD Tour Glide 1983
FLTR Road Glide 1998-2004, 2007-2009
FLTRI Road Glide 1998-2006
FLTRK Road Glide Limited 2020-2023
FLTRT Road Glide 3 2023
FLTRU Road Glide Ultra 2011-2013, 2016-2019
FLTRX Road Glide 2015-2023
FLTRX Road Glide Custom 2010-2013
FLTRXS Road Glide Special 2015-2023
FLTRXST Road Glide ST 2022-2023
FXCW Softail Rocker 2008-2009
FXCWC Softail Rocker C 2008-2011
FXS Softail Blackline 2011-2013
FXSB Softail Breakout 2013-2017
FXST Softail 1986-1990
FXST Softail Standard 1999-2009
FXSTB Softail Night Train 1999-2009
FXSTBI Softail Night Train 2001-2006
FXSTC Softail Custom 1986-1999, 2007-2010
FXSTD Softail Deuce 2000-2007
FXSTDI Softail Deuce 2001-2006
FXSTI Softail Standard 2001-2006
FXSTS Springer Softail 1988-2006
FXSTSB Softail Bad Boy 1995-1997
FXSTSI Springer Softail 2001-2006
Brake Pad
By Jim L. on
Verified Purchaser
As described.
---
Have a question? Please ask our experts and customers who own this product.